Today, one can't have a brand identity until your business is online. So, businesses are in so much rush in building their online platforms that just pick up anything (website theme/web hosting) in a hurry and display their business online. This is what later on makes them regret later on for selecting the wrong web developer or maybe the wrong web hosting option.
It is better to start steadily than to face the consequences later. Think from the point of view of investing for the long term and then move further with anything.
Now, at the start, many business websites are hosted on a shared server. A shared server is no doubt a better and more affordable option at the start since your website doesn't have to bear the heavy traffic load. But later, when the shared server isn't able to manage the website traffic, your website gets crashed. This is where you need to think about upgrading your web hosting plan.
What would be the next best option when upgrading from shared hosting? It is cheap VPS hosting. VPS hosting offers a virtual environment to your website and is a part of a single physical server.
Let's first dive into more details about VPS prior to understanding why VPS is important for growing websites.
What is VPS hosting?
A Virtual Private Server or VPS is one of many virtual servers created on a single physical server. It is similar to shared hosting because only a part of the physical server is occupied by your website. But, you get far more resources on VPS as compared to that on shared hosting. Unlike Shared Hosting, each virtual private server is assigned with its own operating system, and this gives you more freedom to install any apps that required for your website. Virtual private server comes in Linux and Windows VPS hosting environment.
Although VPS offers a shared environment, your website's performance isn't affected by the activities of other websites on the server. So, it would be right to say that VPS hosting is similar to a mini dedicated server.
Top reasons to select VPS hosting for growing websites
Cost-effective: When your website starts growing, it is important to ensure that your investment is highly cost-effective. If you invest in shared hosting when your site has already outgrown, it will lead to performance issues on your website. Moreover, lavishly spending on a Dedicated server when your website hasn't grown to that extent, you will end up burning your pockets. Therefore, VPS hosting is an ideal option, both in terms of resources and cost.
Complete control: Because a VPS is independent of other VPS hosting accounts that share the same physical server, you can have complete control over it. You get the complete Operating System for yourself along with complete access to resources and files.  Developers can get complete coding potential and test their applications, therefore, it is an exceptional platform for them. In shared hosting, you have to continue with the configuration set by the hosting provider.
High availability: Being virtual, VPS doesn't have its own physical components. For safety, most of the hosting companies will back up your VPS as a server image. Suppose the server on which your website is hosted faces any issue, the server image gets quickly rebooted on another physical server. With this, your critical applications and your website always remain up and running.
Dedicated resources: On a shared server, if one user uses a resource-demanding application or receives a lot of traffic, then other shared hosting users on the same physical server get fewer resources to work with. It means that some applications won't work or websites can experience slow load times. This isn't a good environment for growing websites, especially business websites. In VPS hosting, a physical server is also shared, but, each VPS gets dedicated resources that another VPS can be utilized.
Better security: Being a website owner, especially an e-commerce website, you know the importance of security. VPS hosting offers high security as compared to shared hosting. Your website and data are completely safe when hosted on VPS hosting. The reason behind this is your data is stored separately from the other VPS users. So, even if another VPS account gets infected by malware, it won't at all affect your VPS account.
MilesWeb – An Introduction
Starting in 2012, this Swadeshi hosting company took no time to get popular around the globe. Catering to people with a wide range of hosting services such as shared, dedicated, VPS, WordPress, reseller, cloud, and application hosting, MilesWeb today has a customer base of over 16000 customers.
MilesWeb is popular for its reasonable web hosting services as well as its friendly customer support.
VPS Hosting Plans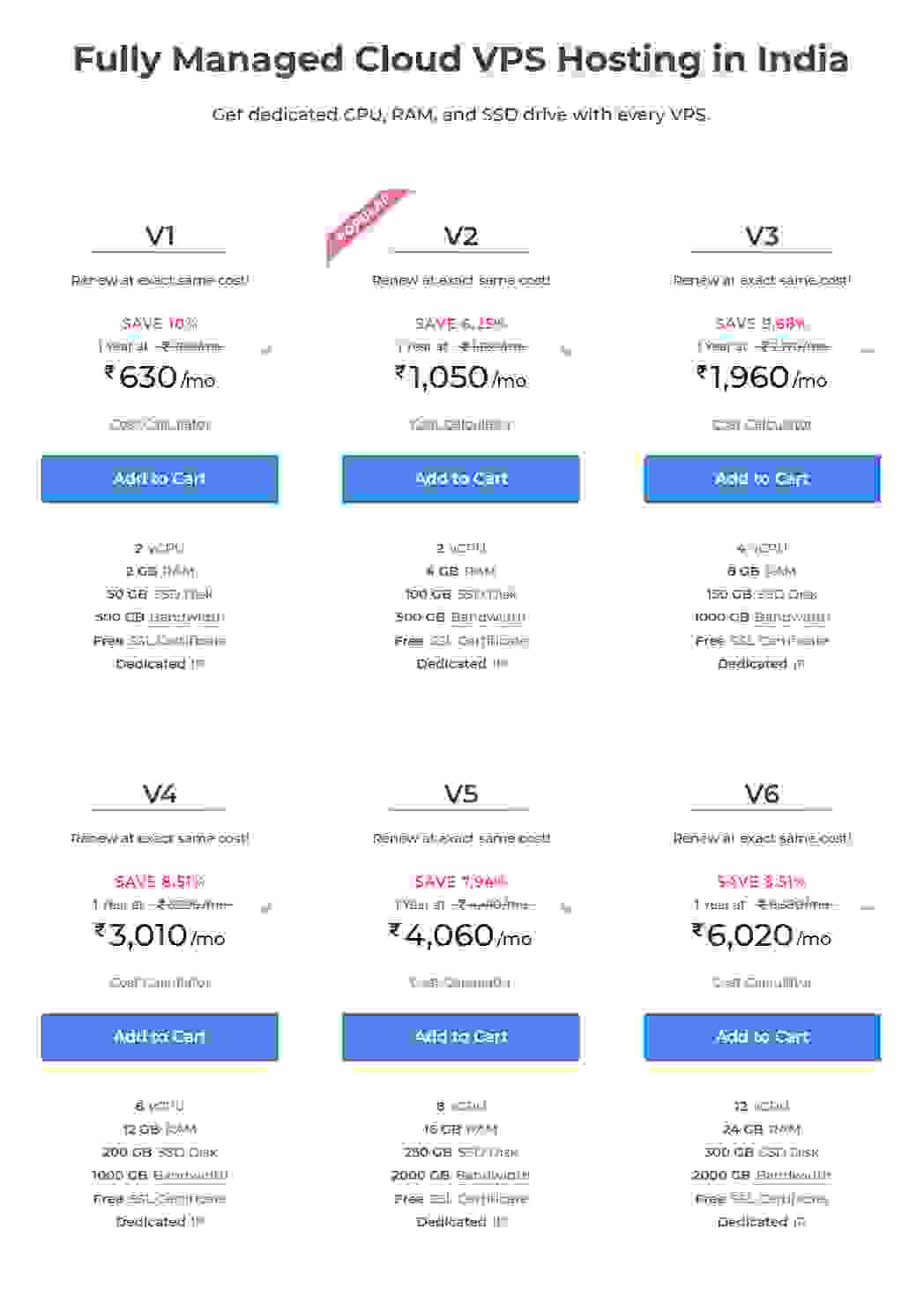 Features of Managed VPS Hosting
– Cloud-Powered VPS
– Enterprise-Grade Hardware
– Solid-State Drives
– Choice of Operating System
– Choice of Control Panel
– Free VPS Management
– SSH and Root Access
– Resource Monitoring Dashboard
– Host Unlimited Sites
– Instant Provisioning
– No Setup Fee
– Robust Infrastructure
Customer Reviews

Conclusion
VPS is a bonus for website owners who want to get the flexibility of a dedicated server at a reasonable price. When you select a Swadeshi hosting partner such as MilesWeb, it is similar to a cherry on the cake as you get all the significant features for your website at pocket-friendly prices.